Post by hotrodzombie on Oct 31, 2019 16:31:41 GMT
Supergrip: Posted 12/05/2007 11:54:31 PM
I found this image today of me on my Grifter taken in 1981.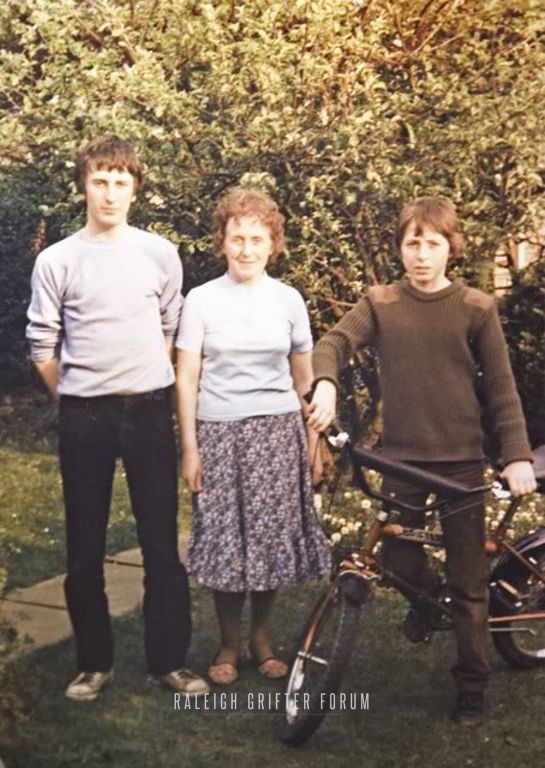 This next image is from a couple of years ago showing it being stripped down ready for restoration.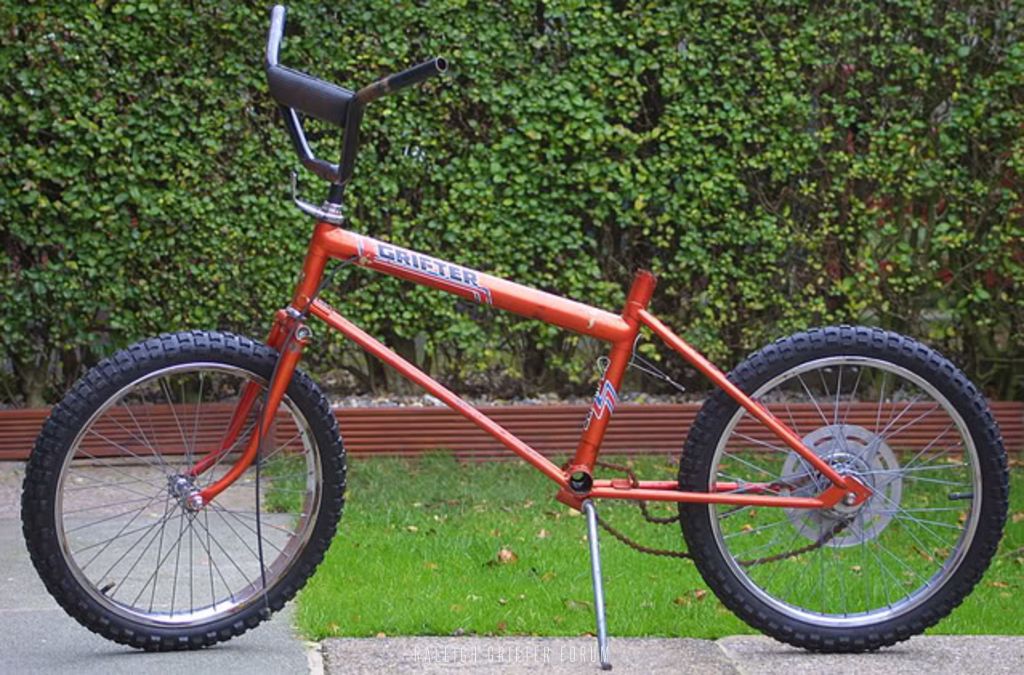 And finally the same bike today totally restored.
grifter.ste said:

that looks sweeet !

how does it compare side by side with your nos one ?
Steve edwards said:

nice jumper lol good to see the old piccies

They look great side by side. I have to say that the NOS has a quality that you couldn't recreate by restoring an old bike.
Also the paint on this one is slightly more red than the nos.
I don't think anyone has cracked it paintwise yet to reproduced that original Metallic Red colour.
grifter.ste said:

no but it looks as near as dam it !
did you pay to have the paintwork done by a company ?

steve edwards:

you have done a grand job , they look great.

I loved them army style jumpers as a kid they were the biz.
I must also mention that the final picture was taken about six foot from were the first image was taken all those years ago.
I had it painted by a company in Liverpool that specialize in resparaying motorbikes and bicycles. They did a few colour swatches for me to look at first to try and get a close match.
I can highly recomended them.
I'll not seen the details of the July meet yet. i was gutted that i missed Brooklands. Unfortunatly i had an urgent job come in.
grifter.ste said:

supergrip, where abouts are you from again ?
and do you think you will be going to billing ?

I'm in sunny Lancashire.
I've always fancied a trip to Billing, but i've never got around to it. If i did go i would have rescue the Grifter frame the chopper guys who use it in the Grifter throwing contest
Alecw35 said:

oh I thought the whole point of old pics was to be an embarrassment to you in later life.
But the clothes arent bad.
Haircuts ok too
Hi your bike looks great there well done.
hotrodz0mbie said:
Recreate the original photo!

wood5tock said:
by kneeling on slippers
Love the resto

agent orange said:

nice looking great to see you still own the bike

I could build a great big Grifter to get the scale right.

grifter.ste said:

how many grifters have you got supergrip ?