Post by hotrodzombie on Oct 25, 2019 9:04:12 GMT
swelrose Posted 25/03/2007 04:28:08 PM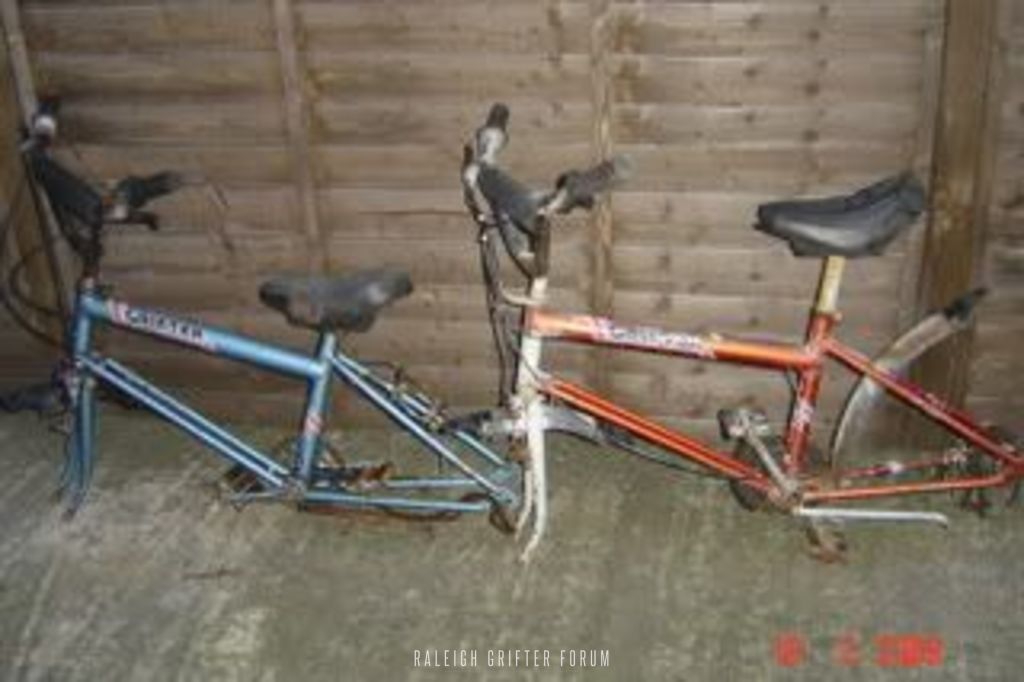 Its the blue one

It has now been stripped, rubbed down by hand and primered.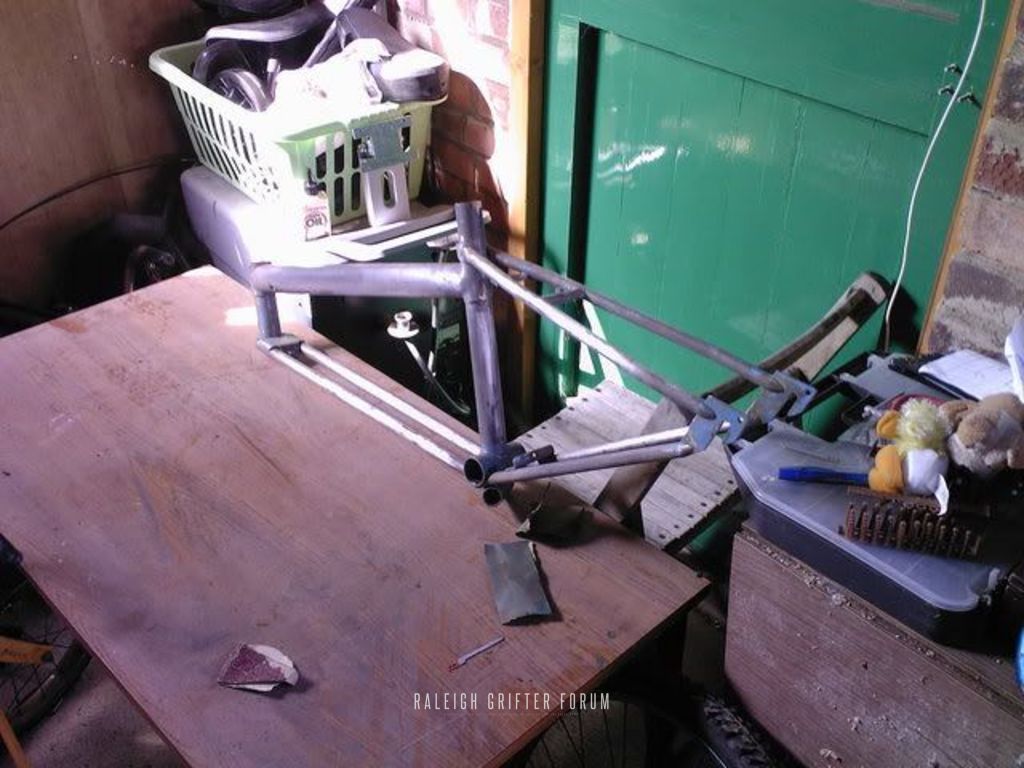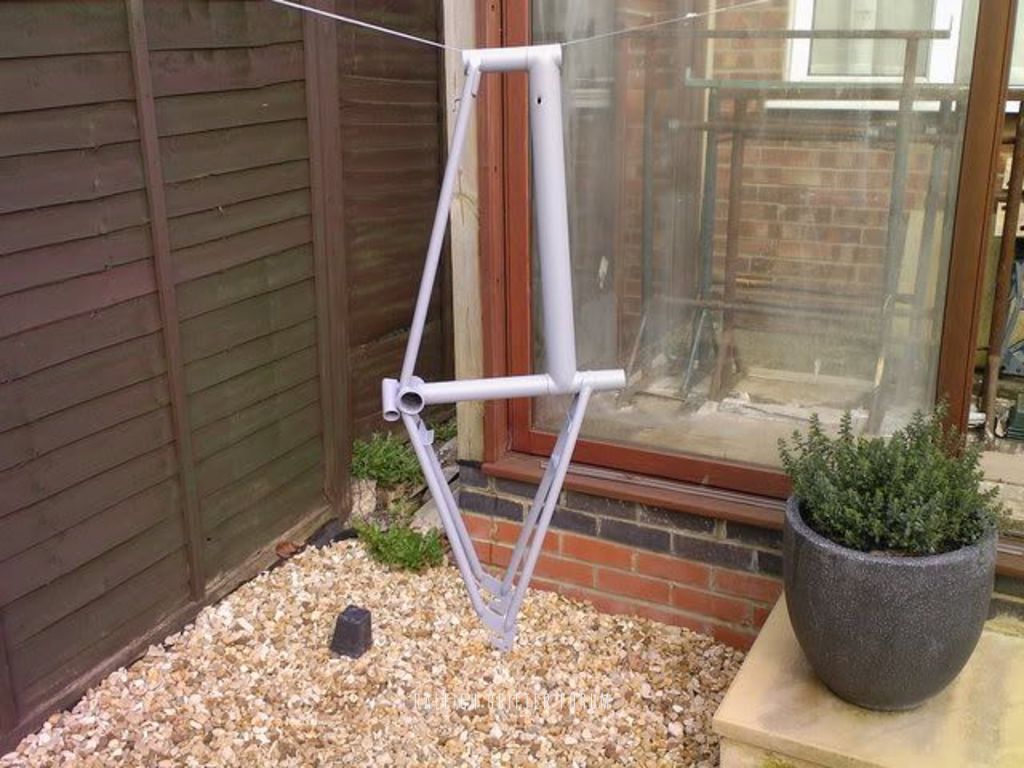 Time Lord 1 said:

like the work, keep up the pics
Agent Orange said:

Nice are you gonna put them back to original or a bit of a custom? nice work.
going original, or as near as dam it. got a blue spray that seems a very good match, if it turns out ok i'll tell you all the colour.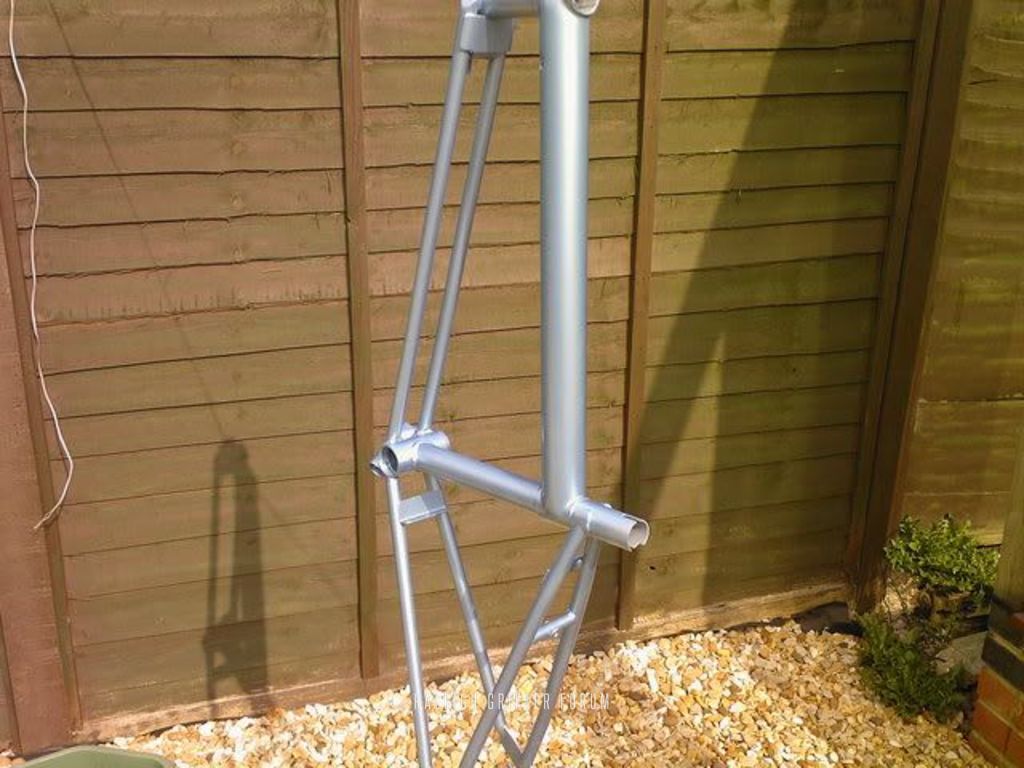 This is it first coat of blue but its hard to see it in the light, it looks a lot bluer in the flesh. i'll try to take one later in the house when its dry enough to handle.
Grifter.ste said:
looking pretty good i take it your using spray cans

Yes Spray cans, i'v not sprayed a bike since i was a kid and that was crap but so far this is going ok.
Agent Orange said:

i like your honesty. looking good.
Time Lord 1 said:

looks good, i like the Silvery blue colour

Ready for the decals now ....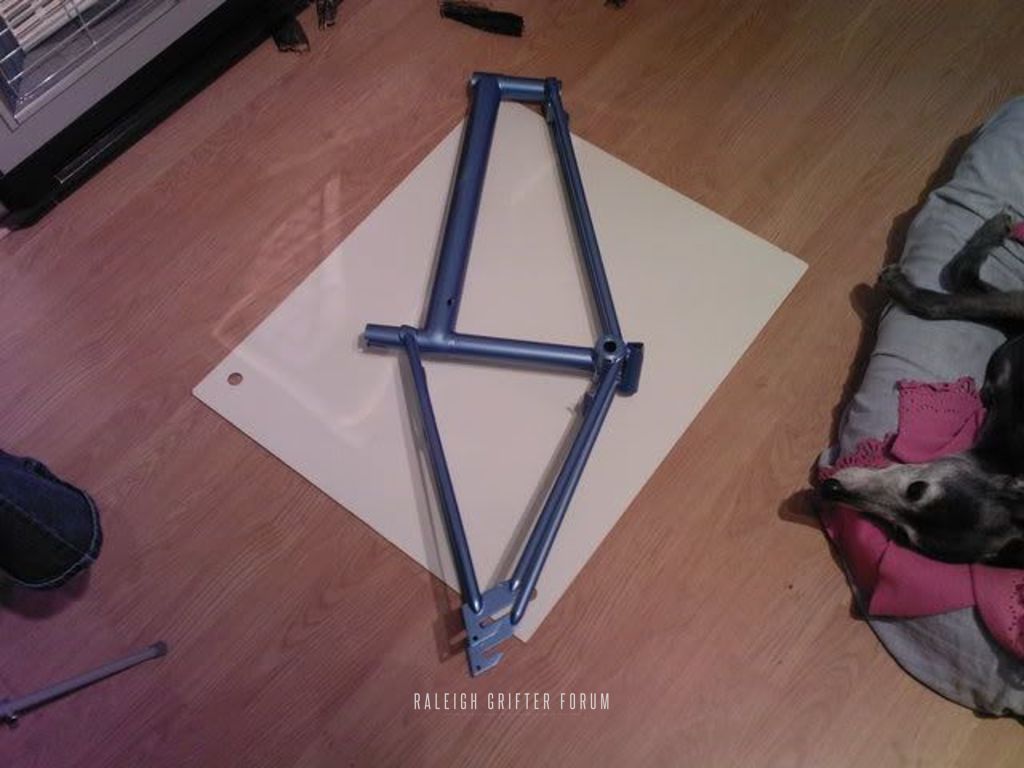 Thats my guard dog guarding the frame from any harm it might come to.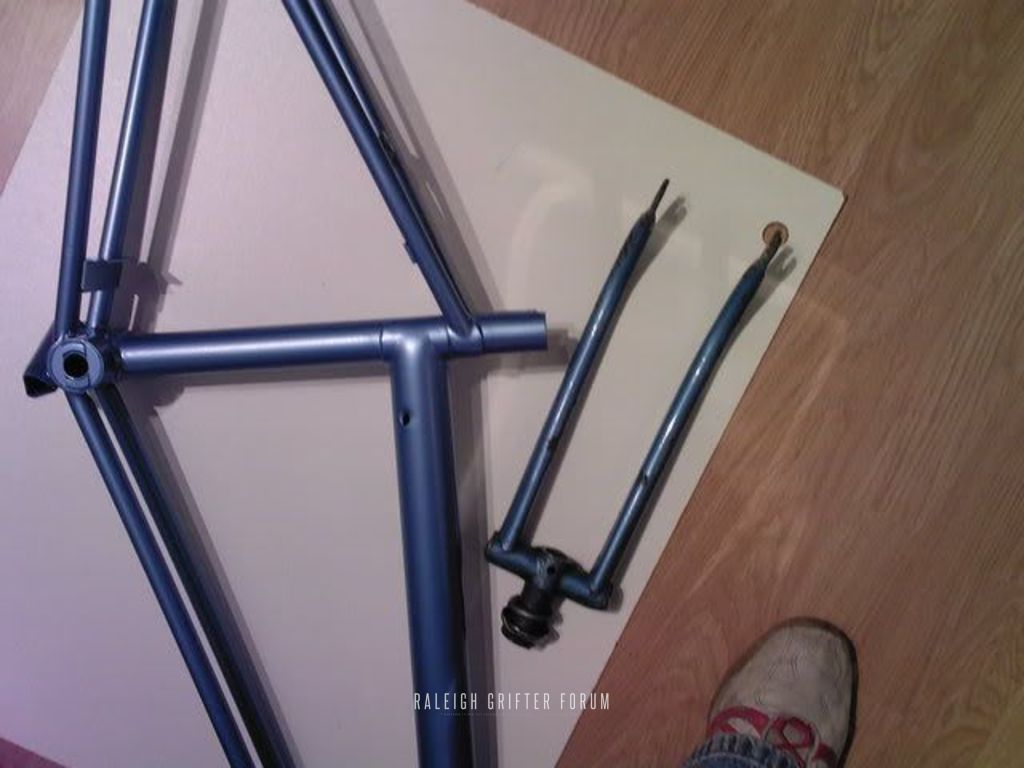 I have added a pair of Mk1 forks to the photo that are original and unsprayed just to show you the colour match...
Supergrip said:

It looks like your dog is checking the paint finish around the stand housing.

LOOKIN GOOOOD
guard dog sleeping on the job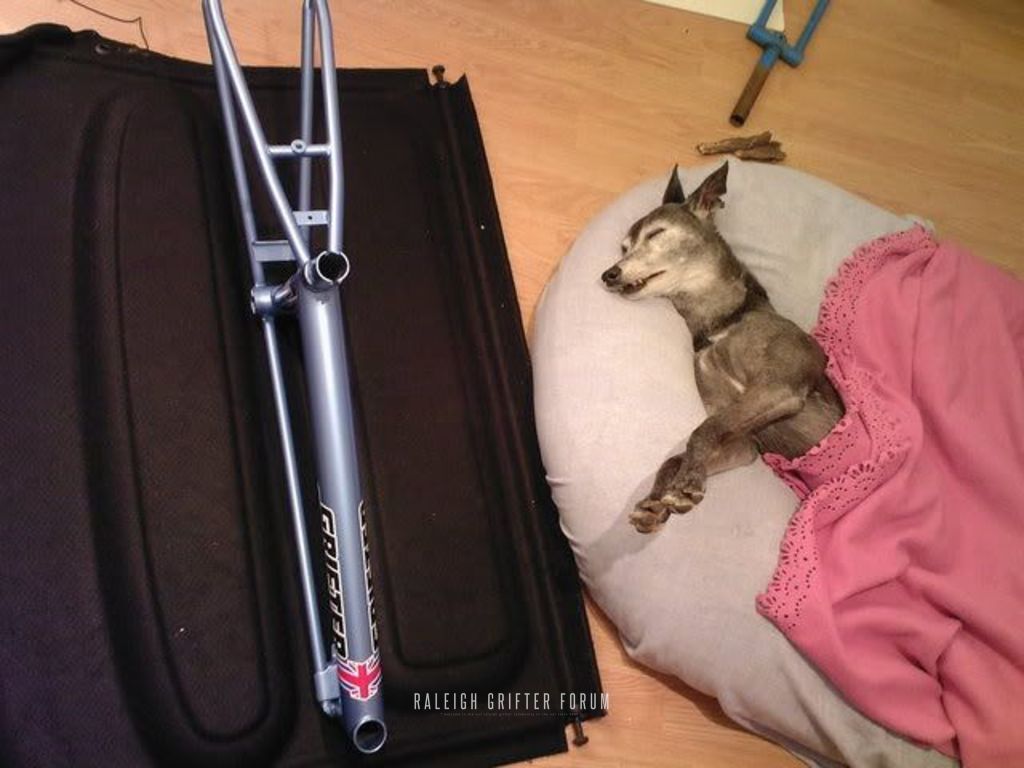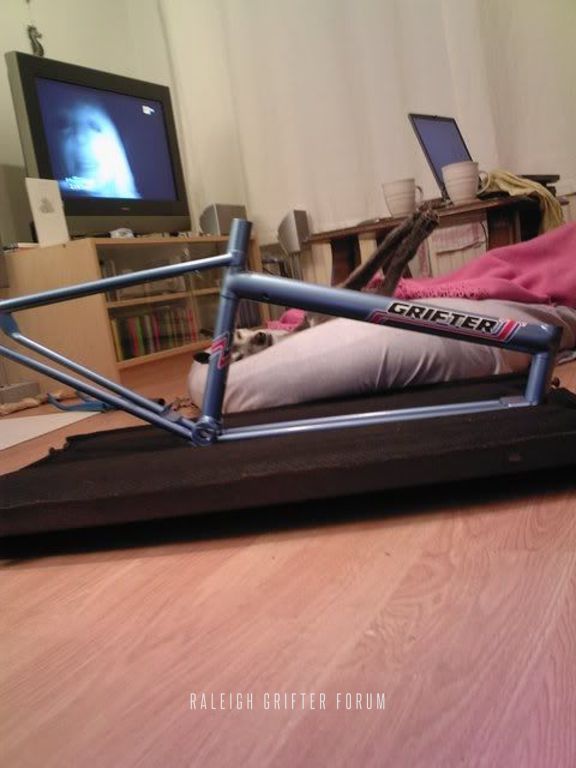 Starting the rebuild now, got to wait for a few bits but i will keep the photo's upto date.
The paint is a quality finish.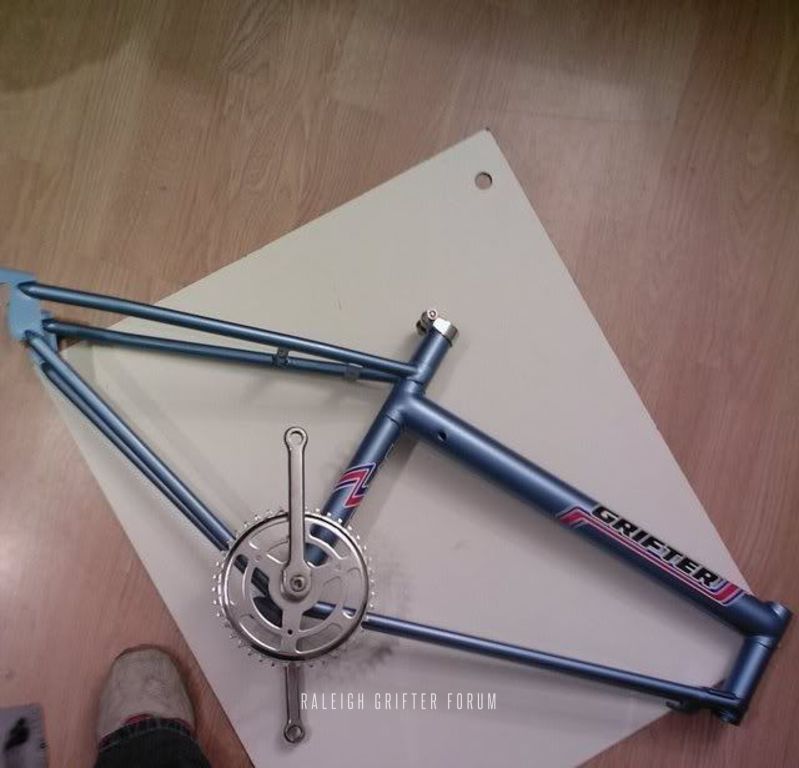 Grifter.ste said:

when you were preparing for spraying, what did you use to rub the frame down ?
and once you started painting, did you rub down between coats ?

i used nitromorse to remove the paint, then sanded down the whole of the framr until dead smooth, i lightly rubbed down after every coat of paint, i then added laquer without sandinig in between but used rubbing compound when dried to give a lovely smooth finish.
still a little more rubbing needeed but i'll get there. do you like it?
Grifter.ste said:

yeah it looks spot on and it's got me thinking i want to spray one of my old frames myself.

because the first 3 coats i used were completely the wrong colour so rather than rub it down again i sprayed over it.
Jaydog said:

Is that the chainwheel/crank that your gonna be using, if so it's wrong! Thats off of an XL i believe.

it just a chain wheel i got off ebay, don't know if i'm using it yet. whats the difference between the xl and the Mk1 (i haven't looked).